Our SLP team members are compassionate, good listeners, resourceful and adaptable.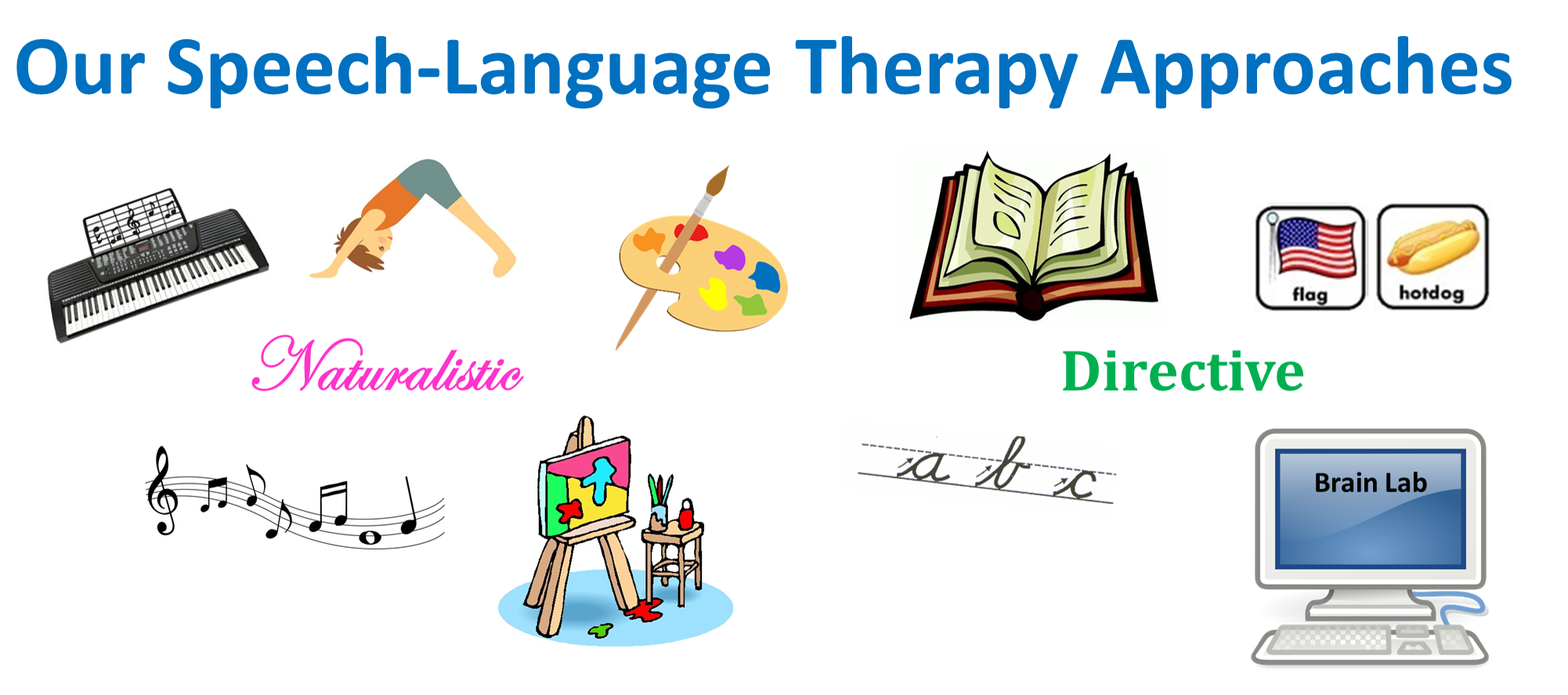 Because we...
Are the only clinic in El Paso helping individuals with lip tie/tongue tie(s).


Provide a

12-session tongue thrust therapy program with guaranteed success.

Use the food chaining method for the treatment of food aversion


Specialize in treatments for:

Receptive/expressive language disorders

Working memory difficulties

Feeding and swallowing disorders

Social communication difficulties (including those with selective mutism disorder)

Dysfluency (stuttering/cluttering)

Those battling dyslexia/dysgraphia/reading comprehension disorder

Some tools used to Enhance Treatment
Interactive Metronome, a training tool that improves neurotiming, and cognitive, communicative, sensory, and motor performance.


The only Fast ForWord provider in western Texas/southern New Mexico, which focuses on working memory, maintaining attention, processing rate, and determining the order of letters in a word and words in a sentence.

Efficiently improves 1-2 years in reading gain in 8-12 weeks.

The only Compton-PESL Program provider in El Paso, for standardizing English pronunciation.

The Lindamood-Bell Programs develops the sensory-cognitive processes that underlie reading and comprehension.

Tobii Dynavox is a program that provides augmentative and alternative communication which can be a bridge to verbal communication.

Kaufman Programs are designed to help patients with production of early sounds, sequencing of sounds, and expanding sentence length.


The Lively Letters Program aids in developing sound awareness, phonics, fluency, vocabulary, and comprehension. Lively Letters trains students in the critical skills of letter-sound associations, and the ability to read and spell words fluently. This program is especially important for those with weaknesses in short term memory, visual processing, and/or rapid naming of visual symbols.

Swallow Right

provides strategies and techniques to correct a deviant swallowing pattern.




Yoga equips with the knowledge and skills to improve focus, reduce stress, and regulate behavior through chair yoga and mindfulness practices.

Music stimulates vocalization and improves articulation.